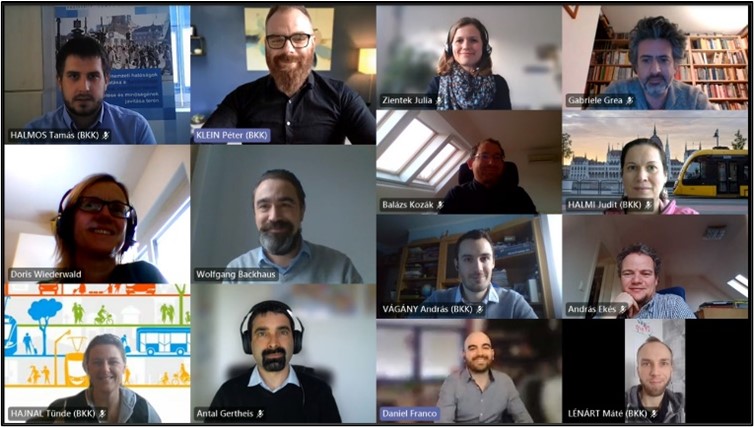 MaaS diagnosis workshop in Budapest
Assessing planning and implementation framework towards MaaS in Budapest
A Diagnosis Workshop was held in January 2021 for the city of Budapest, under the Dynaxibility4CE project. As a key element of the project's workplan, these workshops aim to analyse current situation in each city and the surrounding commuter zone, the so-called 'functional urban area' (FUA). Thus, this assessment is the basis for action planning towards implementation of low-carbon mobility solutions. Also, it is meant to assess planning needs and knowledge gaps to guide development of tools low-carbon mobility planning in FUAs.
In the case of Budapest, the workshop focused the analysis of current context, challenges, and opportunities for MaaS implementation. Furthermore, scenarios towards MaaS deployment were evaluated, identifying potential obstacles and discussing key questions to be resolved.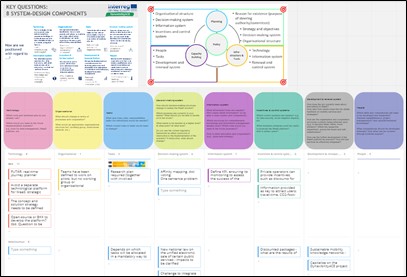 The event counted with the participation of several representatives from the Centre for Budapest Transport (BKK). The workshop was led and prepared by Rupprecht Consult, putting in practice change management and cooperative planning concepts. Also, key partners participated in the discussion, including Mobilissimus, as WP leader and local support partner, and Redmint, leading Dynaxibility's MaaS thematic focus. Setting the conceptual framework for the discussion, AustriaTech provided an overview of key elements of MaaS implementation, while the City of Graz shared their experience with the establishment of a MaaS Platform.
This was followed by an interactive session, where partners analysed various components of the mobility system, identifying key success factors and changes required on current situation, to effectively prepare MaaS implementation in the city.